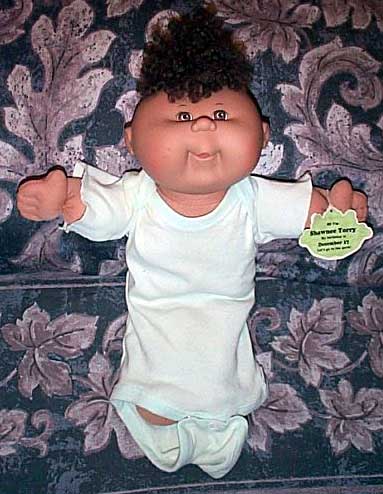 Shawnee Torry: $5 available!!
This little girl was a holiday baby and was bought for her outfit. Now she has on a clean onsie. This little girl is minty and has adorable curly hair (extremely curly hair).
Holiday Baby: $20 (on hold for Rhianna)
This doll has never been removed from her box. She has an adorable red pacifier that matches her red velvet christmas dress.