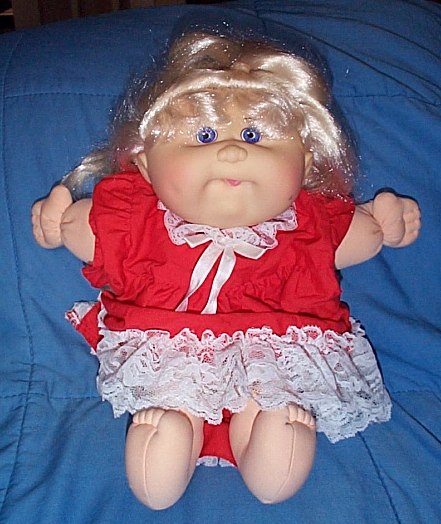 Kasey Anne: $2 available!!
This little girl has an empty tummy with a velcro closure on the side...I'm assuming it used to house a voice box. She's gorgeous with platinum blond hair and violet eyes and the cutest little smile. She has a small spot on her cheek, I'm guessing it's very easy to clean off though.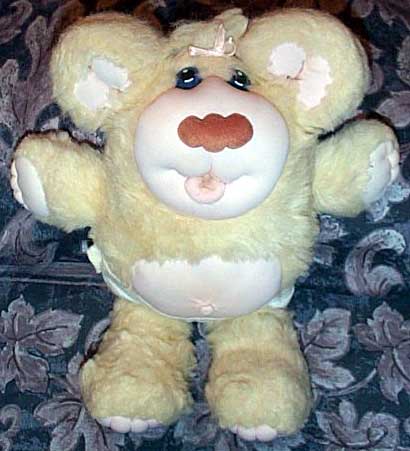 Thistle: $15 available!!
This little one is so cute with an original diaper and hair ribbon. It can hold a paci in it's open mouth!